We are in the process of moving our warehouse, so if you have recently placed an order with us, please be patient as we finish up with our move. We will try to start shipping orders out as soon as possible!


---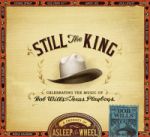 Still the King: Celebrating the Music of Bob Wills and His Texas Playboys

Western swing is all things Texas, uniquely American, and loved the world-over. Nine-time Grammy winners Ray Benson & Asleep At The Wheel have been the genre's chief practitioners, conspirators, and caretakers for over forty years, carrying its timeless tradition well into the 21st century. Now with this collection, Benson brings together not only a legendary cast of Texas music contemporaries but also a new generation of Americana artists inspired by the Lone Star State's favorite son, Mr. Bob Wills. The result herein is 22 compelling reasons why Bob Wills is "Still The King." This amazing collection features Willie Nelson, Merle Haggard, George Strait, Shooter Jennings, Lyle Lovett, Reckless Kelly, Brad Paisley, Old Crow Medicine Show, Carrie Rodriguez, Amos Lee, Randy Rogers, Kat Edmonson and many more! Click here to order on CD (we even have some autographed by Ray Benson!) or Digital Download, and check out the Still the King Tshirts available as well!


---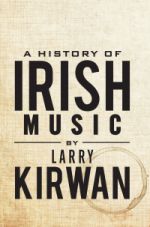 -eXciting news!-
Black 47 - A History of Irish Music

The latest book from Larry Kirwan! From Medieval Wexford to Midtown Manhattan Black 47's Larry Kirwan tells the story of Irish music to a backdrop of war, social upheaval and revolution. From Viking invader to Sean O'Riada, Oliver Cromwell to Rory Gallagher, James Connolly to Van Morrison in a clash of uilleann pipes, armalites and electric guitars. The story moves with the Diaspora to The Pogues' London, Dropkick Murphys' Boston and Black 47's New York City. Pulsing, passionate, occasionally tragic - through the eyes of an insider. Thomas Keneally, Author of Schindler's List, says "Larry Kirwan's journey through Irish music is a memoir, a love story, a history of modern Ireland and thus unique. A vivid, beautifully written adventure."

Also, check out the huge t-shirt sale on vintage Black 47 merch. Order now, while supplies last!


-eXciting news!-
Mark Proct - Home Today Gone Tomorrow

Forty years of Austin Music and Rock & Roll history. An amazing journey through all that is and was rock and roll rendered in classic and unique in-person photos and narrative from Mark Proct. A glimpse at some of Austin's finest musicians including Willie Nelson, Asleep at the Wheel, Jerry Jeff Walker and Delbert McClinton. Travel through a decade with The Fabulous Thunderbirds, Jimmie Vaughan and 2015 Rock & Roll Hall of Fame inductee Stevie Ray Vaughan & Double Trouble. Backstage and on the road with both The arc angels and Storyville. An inside view of life on the road. From Austin's Auditorium Shores to the studios of London. From the Royal Albert Hall to New York's Madison Square Garden. Moments in time captured on film backstage, in the studio and on the tour bus. Never before seen photos capture the journey in these pages! The first 500 orders will receive a copy of Arc Angels CD/DVD, Living in a Dream! Autographed and non-autographed books available.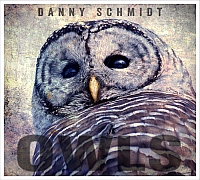 -eXciting news!-
Danny Schmidt : Owls (all Preorders will be autographed!)

Danny Schmidt's latest album, Owls, is available now for preorder in his online store. For only $5 extra you can get the companion album, Owls Acoustic Demos! Read about Owls directly from Danny himself: "The songs, individually, deal with the puzzles of Relationship...our relationship with ourselves and with our lives, our relationship with others, and our relationship with the earth...and they deal with the puzzles of Identity and Transformation, and our ever-shifting sense of ourselves in the mirror of ever-changing circumstances. I don't know, specifically, why these songs came at this time. Maybe because I'm getting older and entering "middle age," and because after you've committed a certain significant chunk of your life to an endeavor, you start to ask if it was worth it, and if it has any real value. Maybe because I got married, and the process of merging your life with another person is one of not just learning who they are, but learning who you are through them. I don't know, honestly. I just know that most of the characters in these songs are going through some sort of self-evaluation and self-transformation, for better or for worse. I hope you enjoy the album, and I hope you're able to spend some time absorbing this new batch of songs. I think they have more layers than any I've written since the Parables & Primes batch from almost a decade ago." Releases May 19th!


-eXciting news!-
South by Southwest - 2015 Merch

The SXSW festival may be over, but you can keep the memories alive by ordering one of the 2015 T-shirts! Lots of styles to choose from, including 2 kids designs! 2015 Merch ships late April.
All 2014 Merch is on sale, while supplies last!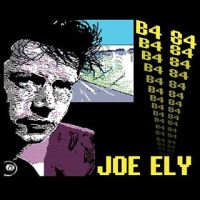 -eXciting news!-
Joe Ely : B4 84

"It was still a mostly analog world in 1983. But it was a year of great strides in bringing the digital age into the home. The birth of the World Wide Web was still six years away, but 1983 saw the arrival of America Online, Microsoft Word and a little plumber named Mario at the quarter arcade. But it was also the year Steve Jobs gave us the Apple IIe. Texas rocker Joe Ely got one and had the crazy notion to try and use it to make music. The resulting album was pioneering and revolutionary, but it sat in Ely's archive until today.

Joe Ely sat down with Texas Public Radio's Nathan Cone to discuss the now released "B484"-- Check out the interview at Texas Public Radio's website. Head over to Joe's store to get B4 84 on CD!

---
Click "Download Now" to see the full list of Digital Artists!