Aaron Behrens and The Midnight Stroll

Best known as the volatile frontman of groundbreaking electro duo Ghostland Observatory, Aaron Behrens embarks on his most surprising and creative excursion to date with the self-titled debut EP from Aaron Behrens & The Midnight Stroll. After almost a decade fronting Ghostland, Behrens found himself lost within EDM culture just as the genre he'd helped pioneer achieved its mainstream crescendo. In response, he reached for his acoustic guitar and penned a series of songs touched by his original inspirations – glam, deep soul and classic FM radio pop. New songs like "Day and Night" and the slide guitar stomp of "Rising Sea" swap out the lasers and electronic bells and whistles, instead offering up an organic, dynamic, and intensely personal brand of contemporary rock 'n' roll.

"This band has already changed the way I sound – it's exciting", Behrens says. "These guys bring such a classic sensibility to the songs. Listening back, I was like, Wow, this sounds like the records in my dad's collection. It sounds like the records I grew up listening to." That having been said, Behrens is very much an artist of his own era. As such, he has opted to issue the Midnight Stroll recordings incrementally via a series of short, sharp independent releases – available via his own Skeleton Farm Records as both digital downloads and "beautiful boutique small batch vinyl creations" – with additional installments slated through 2015. Aaron Behrens and The Midnight Stroll is available on vinyl and digital download - click here to order!
---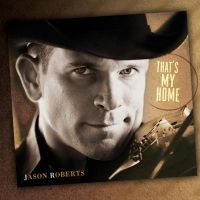 -eXciting news!-
Jason Roberts - That's My Home
**scroll down for an interview with Jason!

Having spent his childhood among legends in Texas honky-tonks -- and then nearly 20 years with the world-famous band Asleep at the Wheel -- Jason Roberts has soaked up the very best of Western Swing and brings his own signature style to this traditional American genre. Two Grammy Awards and three individual Hall of Fame inductions later, Jason is stepping out to the delight of fans around the world.

That's My Home features Roberts on vocals, fiddle, mandolin, guitar, clarinet, steel guitar and other well-known musicians like Rick McRae on guitar; Eddie Rivers and Johnny Cox on steel guitar; Butch Miles, Jim Loessberg, and Mike Bernal on drums; Kevin Smith on bass; and Dan Walton on piano. That's My Home captures a 'live, in the room' sound, reminiscent of recordings from the 1930s. Click here to order today!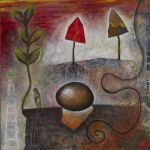 -eXciting news!-
Minton Sparks - Gold Digger

Minton Sparks is a wildly original poet, performance artist, novelist, teacher, and essayist whose books and spoken word CDs have received wide acclaim from NPR's All Things Considered and BBC's Bob Harris Show. Her DVD, Open Casket, and three CDs, which feature blues sensation Keb Mo', the legendary Waylon Jennings, and the internationally acclaimed Irish songstress Maura O'Connell, are sought after worldwide. She writes flesh-and-blood vignettes about small town southern family members, teasing out the complexity below the surfaces of people's lives in ways that tickle the sense of humor, prick the conscience and lodge in the soul. Her latest release, Gold Digger, is now available in her online store, on CD or digital download.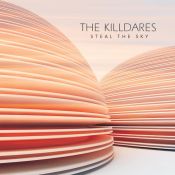 -eXciting news!-
The Killdares - Steal the Sky

Celebrating their 15th year anniversary of playing at the Texas State Fair, The Killdares have released their new studio collection Steal The Sky. Delivering their core mix of passionate vocals, wailing electric guitar, fiery fiddle and hypnotic bagpipes, the album showcases the natural chemistry between drummer and lead singer Tim Smith, six time National Fiddle Champion Roberta Rast, competition bagpiper Matt Willis and newer members Gary Thorne (bass) and Mike Urness (electric guitar).

Steal The Sky strikes an artful balance between simply told, poignant tales of love and loss with deep and inspiring philosophical tunes about everything from the nature of being to personal ambition. Click here to order the CD or Digital Download today!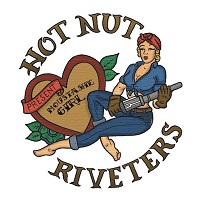 -eXciting news!-
Guy Forsyth - Hot Nut Riveters

From the diabolical mind of Guy Forsyth, the man who brought you the famous (some would say infamous) Asylum Street Spankers, and the somewhat less inventively named but no less infamous Guy Forsyth Band, we proudly present The Hot Nut Riveters - Texas's Original Recession Era String Band. The Hot Nut Riveters have a new release called Moustache Girl, available now in Guy Forsyth's store. While you are there, check out the re-release of Guy's CD, High Temperature!


---
Click "Download Now" to see the full list of Digital Artists!


---
Check out our Facebook page and our Twitter feed to stay abreast of the latest conneXtion artist happenings and news!


---

1. What is your best childhood memory?
My first time on stage, playing fiddle with Johnny Gimble. I was 11 years old.

2. If you could have a room full of any one thing, what would it be?
Stringed instruments: fiddles, mandolins, cellos, violas...all of them.

3. What is your favorite flavor of ice cream?
Cookies and cream

4. If you could be any fictional character, whom would you be?
I'm a non-fiction guy. I love history.

5. What's the one thing you own that you know you should get rid of but never will?
Vintage western clothes

6. What book are you currently reading (or the last one you read)?
Inferno by Dan Brown

7. What is your favorite word, phrase, quote or lyric?
"I'm so proud, I'm bustin' my vest," Frank Sinatra (I think this lyric every time I see my children.)

8. What is the most inspiring concert or performance you have ever seen?
Last of the Breed tour. When I was with the Wheel, we toured as the band for Merle Haggard, Ray Price and Willie Nelson. It was unforgettable. Those guys are one of a kind.

9. Name something you love that no one else seems to like. (Or name something that everyone seems to love except you.)
I'm not a fan of big crowds. Funny, I love big crowds at shows but I don't do so well standing in the middle of one.




"If Love Whispers Your Name
Breathes in your ear
Sighs in the rain
Love is worth every fall
Even to beg
Even to crawl" ~ Richard Thompson
2003-2014 © theconneXtion, inc. all rights reserved.