Richard Thompson - Family
Teddy Thompson, together with parents Richard and Linda, brother Jack, younger sister Kami, her husband James Walbourne, and nephew Zak Hobbs collectively dubbed Thompson will release a collaborative album of all new original songs entitled Family. The album features a wide musical range--from Kami's more poppy contributions like her bright melodic rocker, "Careful," to the familiar folky elegance of Richard's "That's Enough," and from Linda's heartfelt ballad, "Bonny Boys," to Teddy's classic country rocker, "Right." The songs do share an aesthetic and emotional texture instantly familiar as having sprung from this particular family source.
Also, check out the amazing deals on select Richard Thompson items! We also have a very limited amount of Rumor and Sigh DVD Audio Disc for sale. Click here to order today!
Click here to learn more...


Kris Bentley of Sundy Best

1. What is your best childhood memory?
meeting the Allman Brothers Band when I was 11

2. If you could have a room full of any one thing, what would it be?
people

3. What is your favorite flavor of ice cream?
butter pecan

4. If you could be any fictional character, whom would you be?
Bugs Bunny

5. What's the one thing you own that you know you should get rid of but never will?
my garage full of tshirts

6. What book are you currently reading (or the last one you read)?
One Way Out

7. What is your favorite word, phrase, quote or lyric?
Create Your Own World

8. What is the most inspiring concert or performance you have ever seen?
Tom Petty & The Heartbreakers.

9. Name something you love that no one else seems to like. (Or name something that everyone seems to love except you.)
Macgyver




Enter your email address here to sign up for our monthly eNewsletter! To see this month's edition, click here.

"Doing what I could for someone else / Didn't know I was saving myself"
- Davy Knowles

Click Here For All Digital Artists!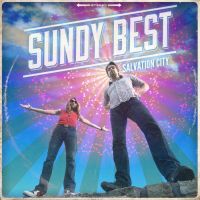 -eXciting news!-
Sundy Best - Salvation City
Since signing with eOne Music in 2013, Sundy Best, the Lexington, Ky.-bred duo comprising Kris Bentley and Nick Jamerson, has released three separate studio projects a deluxe version of their independently produced album Door Without A Screen, early 2014s Bring Up The Sun, and now, a brand new collection of songs titled Salvation City, their second effort working with veteran producer RS Field (Justin Townes Earle, Allison Moorer, Todd Snider, Webb Wilder, Sonny Landreth.)

2014 has had Sundy Best on the road near-constantly, experiencing career goals such as multiple appearances on the Grand Ole Opry and headlining a sold-out show in New York City. And you can also catch some live video performances all this month on CMT. But best of all, Sundy Best will end the year with their new release, Salvation City, which is available for pre-order now! Be sure to check out all the great bundles we have for the holidays!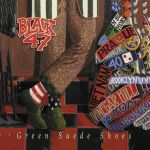 -eXciting news!-
Black 47 - So Long, Farewell
Black 47 - "the only band that matters," according to their late friend, Joe Strummer - disbanded Saturday, Nov. 15th 2014 at a sold out show at BB King's in NYC exactly 25 years after their first gig. The political Irish rock band performed over 2400 gigs, played all the major TV shows, and recorded 15 CDs and 2 DVDs. "It's fitting to go out at the top of your game," said leader, Larry Kirwan. "We were a band of band leaders, we called it like we saw it, the songs and performances will live on."

All of Black 47's CDs, books and t-shirts are available at theconnextion.com.


-eXciting news!-
Davy Knowles - The Outsider
Just six years into his professional music career, Davy Knowles has an impressive record of accomplishments. He has been endorsed by some of the biggest names in the industry, and he has shared the stage and the recording studio with some of his heroes. He has played opener slots for Warren Haynes & Govt Mule, Jeff Beck, the Sammy Hagar/Joe Satriani super group Chickenfoot (Satriani has dubbed Davy, My new favorite modern-day bluesman.) The Who, George Thorogood, Kid Rock and Lynyrd Skynyrd. He also played a stint as a member of the Rhythm Devils (founded by Grateful Dead drummers Bill Kreutzmann and Mickey Hart). His latest release, The Outsider, is now available for sale! Check out his latest merch, too, including koozies and autographed posters!



-eXciting news!-
David Rovics - 2 New Releases
David Rovics has two new CDs out! Falasteen Habibti is a collection of songs related to the Palestinian struggle that David has recorded over the past 14 years. Ballad of a Dung Beetle is David's second CD for children (aged 3-8 or so).