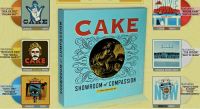 CAKE - Vinyl Single Box Set
CAKE has released a 7" Vinyl Single Box Set containing 6 discs on virgin vinyl. Each 7" record is pressed on a different vinyl color and features distinctive 4-color artwork sleeves. The box set contains new pressings of all the tracks from the band's recent album, Showroom of Compassion, which debuted at #1 on the Billboard Chart in 2011. A bonus CAKE temporary tattoo is included in each box set!
Order the Vinyl Box set today! Check out all the bundles and other merch available!
Click here to learn more...


Danny Schmidt

1. What is your best childhood memory?
I remember driving to California with my family when I was 9 or 10. And driving out there, hours and hours stuck in the backseat with my brother was horrible. But then we had Yosemite and the Red Woods at the other end, and it was like being released from prison into a wonderland.

2. If you could have a room full of any one thing, what would it be?
I'm going full-sap on this one. What's better than a room full of your friends? Seriously.

3. What is your favorite flavor of ice cream?
My favorite flavor is whichever one I have in my hand at the moment. That's not my zen response. That's my "I love ice cream indiscriminately" response.

4. If you could be any fictional character, whom would you be?
Vince Young 2005 was my favorite fictional character. Or some other super hero.

5. What's the one thing you own that you know you should get rid of but never will?
Honestly, I'm not a keeper of old crap. My old scrap book stuff is the only stuff I feel like I can't throw out. Everything else is fair game.

6. What book are you currently reading (or the last one you read)?
Influx by Daniel Suarez. I'm a little bit of a sci-fi guy.

7. What is your favorite word, phrase, quote or lyric?
I always liked Dylan's line in 'It's Alright Ma, I'm Only Bleeding': "He not busy being born is busy dying." It's speaks to me about how life is inherently an entropic process, and the only way we can regain the energy we're losing is by reinventing ourselves along the way.

8. What is the most inspiring concert or performance you have ever seen?
Jane's Addiction at the Austin City Coliseum 1991. No close second.

9. Name something you love that no one else seems to like. (Or name something that everyone seems to love except you.)
I love walking. I mean, lots of people like walking. But I LOVE walking. I also really enjoy shooting free throws. I don't imagine most people find that very entertaining.




Enter your email address here to sign up for our monthly eNewsletter! To see this month's edition, click here.

"Sow the seed in the ground below / Fall to your knees and pray real slow / That rain will come and kiss the seed / And Bless you with all that you need"
- Joe Ely


Click Here For All Digital Artists!



-eXciting news!-
Richard Thompson - Acoustic Classics
Richard Thompson's Acoustic Classics CD is a collection of newly recorded acoustic versions of many of his landmark songs. The Wall Street Journal debuted "I Want to See The Bright Lights Tonight" this week, check it out here.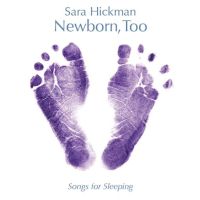 -eXciting news!-
Sara Hickman - Newborn Too
From Sara: "I'm thrilled to announce the latest addition to my music collection is for children, parents and ANYONE having trouble sleeping. I promise you will sleep because every time I listened back to check on edits, song arrangements, etc, I fell into a deep slumber. (And this is a singular time I WANT people to fall asleep to my music!) So, if you enjoy the love and care on the original Newborn, created after Lily Blessing was born, you'll love snoozing through songs by me, songs from musicals, Billy Joel, John Lennon, the Sherman Bros., David Roth, up and coming songwriters and a special song called "Welcome Home," written by Eddy Hobizal and myself."

We have some great bundles available, including both Newborn and Newborn, Too for a discounted price. These make great gifts for the parents-to-be!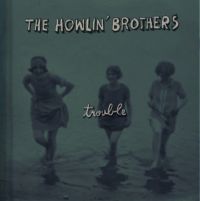 -eXciting news!-
The Howlin' Brothers - Trouble
The Howlin' Brothers latest release, Trouble, was produced and engineered by indie rocker Brendan Benson of The Raconteurs and solo career fame. Benson describes Trouble as "effortless artistry . . . woebegone, lovelorn and wrought with pain, but not without installments of lightheartedness and beauty, downtrodden and then uplifted." He adds, "The Howlin' Brothers are somehow able to conjure images of a bygone era and make it believable. The Howlin' Brothers live the life they sing about in their songs. They are authentic and the real deal through and through. On top of that, they are the hardest working musicians I've come across. They play their instruments every waking moment and are truly possessed by music."

Benson recently joined the Howlin' Brothers at a record release party and it was featured in Rolling Stone magazine. Click here to order Trouble on CD, Vinyl, and Digital Download!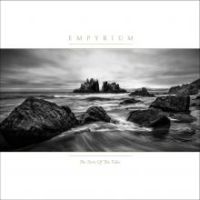 -eXciting news!-
Empyrium - The Turn Of The Tides
Twelve years after their last studio effort Weiland, Empyrium - the masters of natural ambiances set to music - return with a much-anticipated new album. Notwithstanding their creative break, The Turn Of The Tides is an Empyrium-album par excellence, although it bears strong testimony to the artistic and personal growth Schwadorf and Helm have undergone since 2002. The Turn Of The Tides addresses cycles, both within nature - the tides of the sea, the change of seasons, the eternal circulation of water - as well as human life, and insinuates how everything rediscovers itself in everything.

Along with the new release, Empyrium is putting out a Vinyl Box Set containing all their recordings in a collectible wooden box. The box itself is made of pine and beech wood from Empyrium's home in Rhoen/Franconia and comes with an embossed Empyrium branding. "1994 - 2014" is limited to 500 copies.

Preorder now in the Prophecy store, releases July 18th.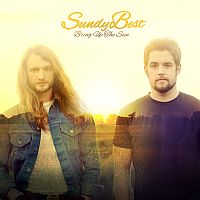 -eXciting news!-
Current Specials
Sundy Best - Huge sale in the Sundy Best store! Also, check out Rolling Stone magazine's recommendation of Sundy Best as one of the 10 New Country/Americana Artists you need to know this summer!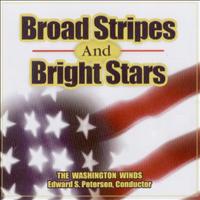 -eXciting news!-
4th of July Music!
Need some patriotic background music for your upcoming 4th of July party?. Stop by the Walking Frog Records online store to download some classic music like Broad Stripes and Bright Stars and Stars and Stripes and Sousa! Click here to begin shopping (Concert Band/Wind Ensemble Albums/ March Albums).