Scott H Biram - Nothin' But Blood

Something heavy is happening to Scott H. Biram. There he is, eyes rolling back in his head, arms outstretched, consumed with bliss, exhaustion, or guilt, being consigned to the old crimson river. In this moment, being baptized in blood might be Biram's dark epiphany, the 11 songs of Nothin' But Blood a conduit for an emotional fight or flight, relaying a deep personal grapple between the pure and the impure, good and bad, the beautiful dream and an ugly reality.

Throughout Nothin' But Blood, recorded at Biram's home studio and Cacophony Studios in Austin, TX, SHB's distinct songwriting style encompasses his penchant for sludge metal and palm muting ("Around the Bend"), the raw sucker punch of punk rock ("Only Whiskey"), profound truths of sentimental acoustic blues and country ("Never Comin' Home"), the cleansing powers of gospel hymns and spiritual ballads ("When I Die"), and folk tales from the early 20th century (there has never been a more beautifully creepy and morosely slinky take on "Jack of Diamonds").

When you boil it all down in a simmering cauldron, Nothin' But Blood is storytelling about wrongdoing and redemption. Scott H. Biram's music is from the soul, for the soul, of the soul - and with this album, the spiritual buckshot lodges deeper than ever.

Click here to order on CD or Vinyl! Click here to learn more...



Carrie Elkin - **catch Carrie at our SXSW showcase on March 15th at TenOak!




Photo by Rodney Bursiel


1. What is the most adventurous thing you have ever done?
Back in my mountaineering days, I climbed the Grand Teton in the snow. It wasn't supposed to be in the snow, but it turned out that way. After three attempts, I finally summited. It was a tricky situation.

2. What is one of your favorite rarities in your CD or Vinyl collection?
I have a collection of Smithsonian Swing era records on vinyl that I absolutely love.

3. What is one guilty pleasure you enjoy too much to give up?
romantic comedies with Hugh Grant. Don't tell anyone though.

4. What book are you currently reading (or the last one you read)?
A Soldier of the Great War by Mark Helprin.

5. If you could go back in time to change one thing what would it be?
I wish Hugh Grant wouldn't have lied so much in "About a Boy". For real though...it'd take me hours to answer this question.

6. What is one of your favorite websites?
lettersofnote.com

7. What is the oldest piece of technology you own that you still use?
Fisher Price record player from when I was a kid. It's in our camper trailer and gets used often.

8. If you could give the world one piece of advice, what would it be?
Be kind.




Enter your email address here to sign up for our monthly eNewsletter! To see this month's edition, click here.

"Following the breeze / it's like a dream come true / There's no storm warning / it's just steady as she goes / the wind is tickling my nose / till the day is through"
- Li'l Cap'n Travis


Click Here For All Digital Artists!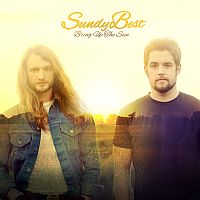 -eXciting news!-
Sundy Best - Bring Up The Sun
Sundy Best crafts music that re-imagines timeless classic rock of the '70s and '80s think the Eagles and the smart, whiskey-voiced lyrics of Tom Petty and Bob Seger. With Nick on guitar and Kris on cajon, Sundy Best takes that sound, modernizes it in their own unique way by borrowing hints of country and bluegrass, to make it personal. Offstage, the pair are lifelong friends, college athletes and dog-lovers; onstage the musical duo delivers something wholly fresh and original, blending their best influences with personal music histories.

In just a few short years, the long time friends have sold thousands of their self-released debut Door Without A Screen, which included a late 2013 re-release that pulled down nearly 5000 tracks in one week, played over 150 dates a year, have thousands of social media friends and have started the "kinfolk movement."

Their highly anticipated upcoming release, Bring Up The Sun, is releasing on March 4th. "These Days" is getting video play on CMT, the boys played the Grand Ol Opry, and "Until I Met You" is getting airplay on SiriusXM-The Highway, so keep your eyes on these guys, they are going places!! Click here to preorder the new CD! New bundles and new merch available, too!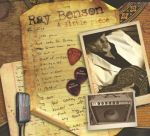 -eXciting news!-
Ray Benson - A Little Piece
The ambassador of Western Swing, Asleep at the Wheel's leader and 2011 Texan of the Year, Ray Benson, is released his 2nd solo record appropriately titled, A Little Piece, on January 21, 2014. Ray's newest release gives us a personal and introspective look into the man who has become a Texas music institution since his arrival from his hometown of Philadelphia over 40 years ago and shows a side of himself that we have not previously seen or heard. "The album is a bit on the dark side," Benson says. "The songs came out of a lot of upheaval, mostly with women." All of the songs were penned by Benson with the exception of two favorites: Randy Newman's "Marie" and Waylon Jennings and Gary Nicholson's never before recorded co-write, "It' Ain't You." "I love that Ray and Willie [Nelson], two of my favorite voices of all time, duet on this," Nicholson adds.

The record was co-produced by Benson with GRAMMY Award winning producer Lloyd Maines (The Dixie Chicks) and Benson's son, Sam Seifert. "Except for being told repeatedly that my guitar was out of tune by someone whose diapers I used to change, working with my son was a great experience," says Benson. Click here to order Ray's CD- there are also autographed copies available!



-eXciting news!-
Asleep at the Wheel - 40 Years On Film and In Concert
Asleep at the Wheel's mini-documentary 40 Years On Film and In Concert is now available on DVD. This short film plus concert footage chronicles the improbable four-decade transformation of a band of ragtag hippies into the 9-time GRAMMY winning champions of western swing and today's status as Texas cultural icons. From the early days in Paw Paw, WV to the big breaks in San Francisco, settling permanently in Austin, and then on to each of the improbable comebacks through the years, the story culminates in a triumphant 2010 concert that reunites the "family" for its 40th anniversary. The band lives on because of an intense love of this music that is shared by the elite musicians who make it and the audience that insists on more of it. That, and the force of nature that is Ray Benson. Click here to order the DVD - there are also copies autographed by Ray Benson for sale!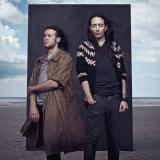 -eXciting news!-
Prophecy - Alcest
Alcest that is music from another world, a world that is real, but that exists beyond ours and cannot be grasped by our senses. A world where all appearances trees, glades, streams emit a pearly light and where a faraway and celestial music fills the air like sweet perfume. A world inhabited by infinitely benevolent and protective beings of light, communicating in a wordless 'language' directly from one soul to another. A world where the soul knows neither pain nor sickness nor sorrow, but is filled with a deep peace and an ineffable bliss. A world that lies 'before' and 'after,' 'beside' and 'behind' our world and the awareness of which stills mankind's fears of death.

Shelter, Alcests fourth album, is the destination of a long creative musical journey into vast new territories . More than ever the French outfit consisting of mastermind and multi-instrumentalist Neige and drummer Winterhalter embraces the dreamy guitar textures of shoegaze and blends it with the sweetness of british band Cocteau Twins - dream pop pioneers of the mid to late 80's era - epic, soundtrack-like melodies and progressive song structures.

Shelter is available in the Prophecy online store in various formats. Click here to order today.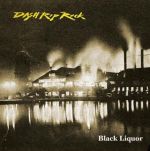 -eXciting news!-
Dash Rip Rock - Dash Does Shaver
Louisiana Music Hall of Fame's Dash Rip Rock is the New Orleans trio known for their high-octane roots rock. The band has toured for over 30 years and released 19 CDs while logging over a million touring miles gaining the respect of a hard core following of fans, critics, and other musicians from though out the world. On Dash Does Shaver, DRR pays tribute to the Outlaw Country Music Legend Billy Joe Shaver, highlighting 12 songs from the Texas songwriter's vast catalog. While youre shopping, check out the new Dash merch available in the store - Tshirts, Koozies and Stickers! Click here to order!