South by Southwest
Thanks to our SXSW 2014 Showcasing Artists: Carrie Elkin, Danny Schmidt, Li'l Cap'n Travis, Sara Hickman, Chasca, and Leftover Cuties.

The South by Southwest® (SXSW®) Conferences & Festivals offer the unique convergence of original music, independent films, and emerging technologies. Fostering creative and professional growth alike, SXSW is the premier destination for discovery. Year after year, the event is a launching pad for new creative content. New media presentations, music showcases and film screenings provide buzz-generating exposure for creators and compelling entertainment for audiences. Conference panel discussions present a forum for learning, business activity thrives at the SXSW Trade Show: The Exhibition for Creative Industries and global networking opportunities abound. Austin serves as the perfect backdrop for SXSW®, where career development flourishes amid the relaxed atmosphere. Intellectual and creative intermingling among industry leaders continues to spark new ideas and carve the path for the future of each ever-evolving field, long after the events' conclusion.

SXSW's original goal was to create an event that would act as a tool for creative people and the companies they work with to develop their careers, to bring together people from a wide area to meet and share ideas. That continues to be the goal today whether it is music, film or interactive technologies. And Austin continues to be the perfect location.

The SXSW 2014 Tshirts are available for preorder now! Lots of cool styles for all ages, check it out here.
Click here to learn more...


JT, lead singer of Chasca - **catch Chasca at theconneXtion's official SXSW showcase on March 15th at TenOak!


1. What is your best childhood memory?
Around Halloween I got stuck in a pumpkin-hands, feet, head; totally stuck. Then a cow came up and bit me. Some bulldoggers were able to work the cow over and then used a system of pulleys and levers to wrest me from the gourd. I heard them say someone had taken a shot at Gerald Ford. The farmer let me keep the pumpkin.

2. If you could have a room full of any one thing, what would it be?
Amateur pornography

3. What is your favorite flavor of ice cream?
Perineum

4. If you could be any fictional character, whom would you be?
Paul Stanley

5. What's the one thing you own that you know you should get rid of but never will?
My room full of amateur pornography

6. What book are you currently reading (or the last one you read)?
A Short History of Long Division

7. What is your favorite word, phrase, quote or lyric?
"Ou est le nain avec mon boisson et une serviette fraiche?"
French for, "Where is the dwarf with my drink and a fresh towel?"

8. What is the most inspiring concert or performance you have ever seen?
CATS...in Spanish

9. Name something you love that no one else seems to like. (Or name something that everyone seems to love except you.)
Andrew Lloyd Webber




Enter your email address here to sign up for our monthly eNewsletter! To see this month's edition, click here.

"the trouble with boxes / i have trouble with them / the trouble with boxes / is i never fit in"
- Sara Hickman

Click Here For All Digital Artists!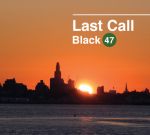 -eXciting news!-
Black 47 - Last Call
Catch Black 47 on The Tonight Show with Jimmy Fallon on March 17th!

From the band: "In early November 2014, exactly 25 years after our first gig, Black 47 will disband. There are no fights, differences over musical policy, or general skulduggery, we remain as good friends as when we first played together. We just have a simple wish to finish up at the top our game after 25 years of relentless touring and, as always, on our own terms. The last gig we played at the South Buffalo Irish Festival was as good as any we've ever performed. Our goal now is to play another full year plus and dedicate all of those gigs to you who've supported us through thick and thin. Black 47 has always been more than a band, we've spoken out for the nationalist population in the North of Ireland, against the war but for the troops in Iraq, for our gay brothers & sisters, immigrants, legal and undocumented, as well as for the voiceless of 1845-47; but in the end it all comes down to the music, the songs, and the desire to give audiences the time of their lives and send them home smiling and, perhaps, with a question on their lips. We look forward to seeing you all at the upcoming gigs. Thanks for the support and the memories - lets make many more over the next year."

To commemorate their last year together, Black 47 has just released Last Call, 13 tracks available on CD or Digital Download. "On "Last Call," Black 47 serves a 200 proof cocktail made with a shot of funk and two fingers of Irish malarkey thrown in for good measure. Larry Kirwan saves the best for last, using roots, rock, and reggae to bring the final curtain down on the most influential Irish American band in history." Mike Farragher/Irish Voice

Click here to order Last Call on CD or Digital Download, plus check out the new Last Call tshirts!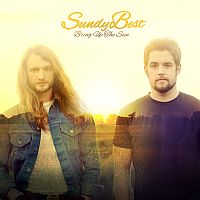 -eXciting news!-
Sundy Best - Bring Up The Sun
Sundy Best crafts music that re-imagines timeless classic rock of the '70s and '80s think the Eagles and the smart, whiskey-voiced lyrics of Tom Petty and Bob Seger. With Nick on guitar and Kris on cajon, Sundy Best takes that sound, modernizes it in their own unique way by borrowing hints of country and bluegrass, to make it personal. Offstage, the pair are lifelong friends, college athletes and dog-lovers; onstage the musical duo delivers something wholly fresh and original, blending their best influences with personal music histories.

In just a few short years, the long time friends have sold thousands of their self-released debut Door Without A Screen, which included a late 2013 re-release that pulled down nearly 5000 tracks in one week, played over 150 dates a year, have thousands of social media friends and have started the "kinfolk movement."

Their latest release, Bring Up The Sun, is now available on CD and Digital Download and debuted at #11 on the Top Country Album chart. Click here to order the new CD! Bundles and new merch available, too!